The widely venerated French Carmelite, St. Thérèse of Lisieux, OCD, born Marie Françoise-Thérèse Martin on January 2, 1873 is celebrating her 150th birthday in 2023.  Pope St. Pius X called her "the greatest saint of modern times."
With deep regret, due to unforeseeable circumstances, the Sunday, October 1, 2023 celebration at our Carmelite monastery has been CANCELLED.
The celebration will be rescheduled at a later date.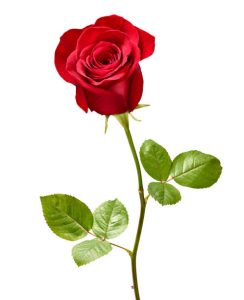 Popularly known in English as the Little Flower of Jesus, St. Thérèse lived a very short life. She entered the cloistered Carmelite monastery of Lisieux at the age of 15 and was called home to God at the age of 24. The dying Saint, however, promised that "I will return, I will come down. My mission is about to begin, my mission of making others love God as I love him, my mission of teaching my little way to souls. If God answers my requests, my heaven will be spent on earth until the end of the world. Yes, I want to spend my heaven in doing good on earth."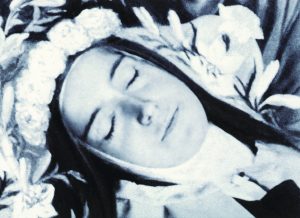 St. Thérèse has surely kept her promise and let down a shower of roses on those who ask for her intercessions in times of great need. God now refuses her nothing because in her lifetime she had refused God nothing. In a short period after her death, she was canonized in 1925, and two years later, in 1927 she was named Patron of the Missions, because of the great deluge of miracles attributed to her intercession, especially from the requests of priests, missionaries and soldiers of World War I.
Her autobiography, the Story of a Soul, today continues to inspire and teach millions of people her simple and practical way to love God and one another. St. Teresa of Calcutta was so inspired by her that she named herself after her. In 1997, Pope St. John Paul II declared her as the thirty-third Doctor of the Church, the you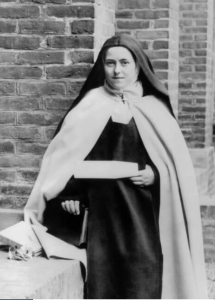 ngest person, and one of the only four women so named.
St. Thérèse's other family members are also great sources of inspiration to many of us today. Her parents, Zélie and Louis Martin, were the first spouses to be proposed for canonization as a couple, and the first to be canonized together in 2015. St. Thérèse's older sister, Léonie Martin, the only one of the five sisters who did not become a Carmelite nun, is also a candidate for sainthood and is now a Servant of God. May we learn from St. Thérèse and her family, and may their virtuous lives be a great model for our Christian and family life!
Read more about her life ...